Asociația Skylegend a fost sponsorizată de Aerospace Project Development Group – ALR din Elveția, prin acordarea licenței gratuite pentru softul Aircraft Performances Program.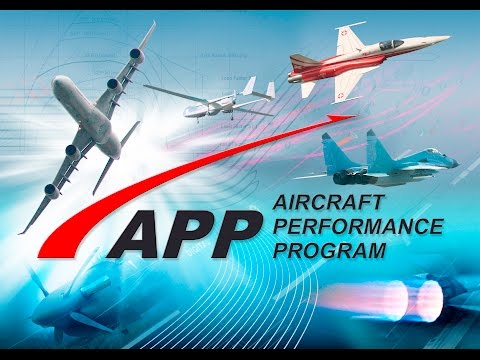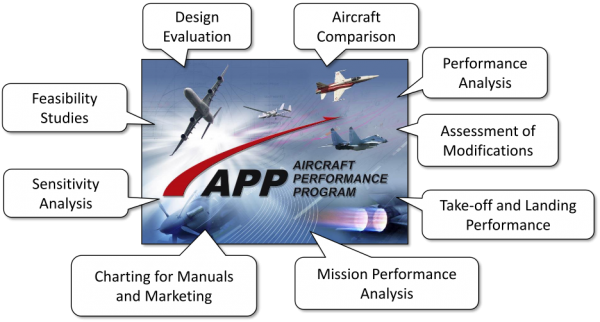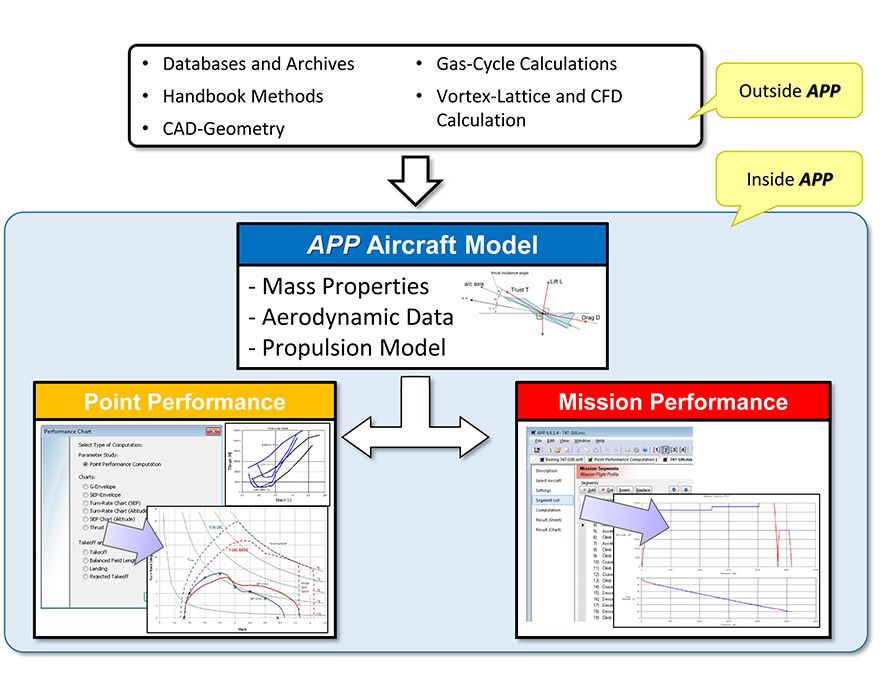 APP features three major modules: The Aircraft module – contains aircraft model information. The Mission Computation module – performs mission calculations. The Performance Charts module – performs point-performance calculations, including takeoff and landing.

APP provides you with a multitude of flight segments that allow you to define specific mission analyses. It enables both, a very fast and easy "first shot" solution up to very detailed missions for complex analyses! A selection of available segments includes: Available Flight segments
Acceleration
Climb; Climb at Best Angle; Climb at Best Rate; Climb at CAS; Climb at EAS; Climb at Constant Mach
Cruise; Cruise at Best SR; Cruise at Mach; Cruise at Optimum Altitude and Mach
Deceleration
Descent, Descent at No Credit (at best FF or best SR), Descent at CAS, Descent at EAS, Descent at Mach
Energy Exchange
Ground Operation
Landing Roll
Loiter & Loiter at Best FF
Maneuver at Constant or Maximum Load Factor
Refuel
Reset Altitude or Reset Mach
Store Drop
Take-off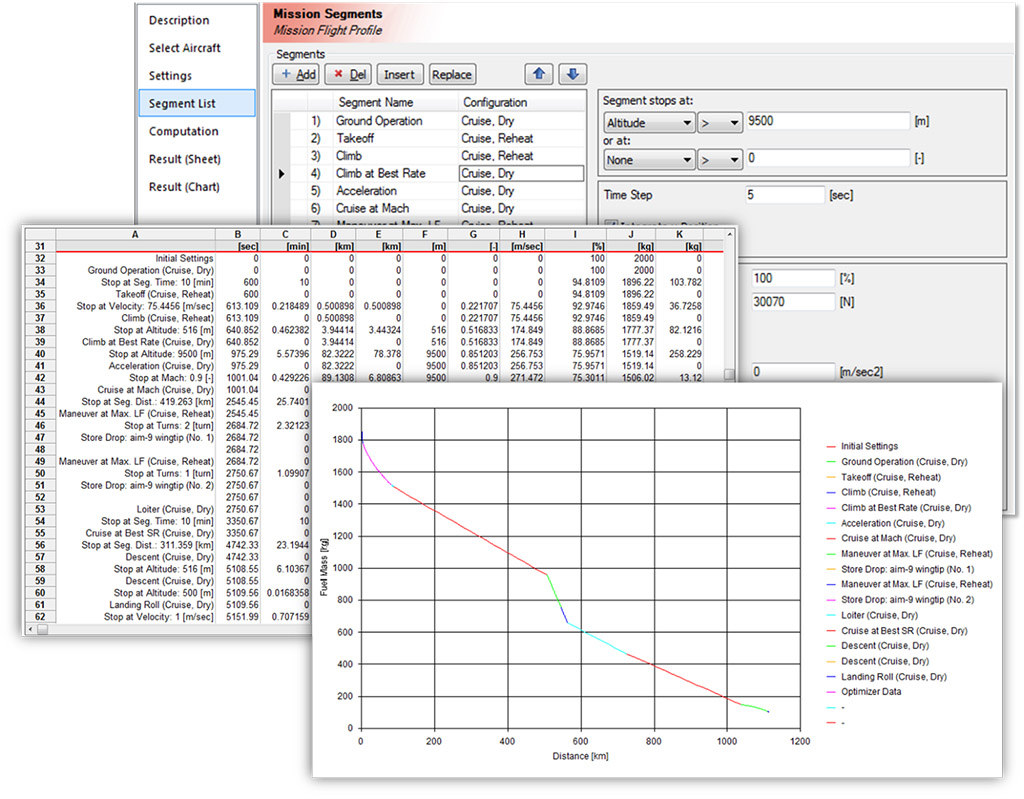 The mission module includes a set of fast optimizers to help you refine your analyses. Using the mission-optimizers, APP users are able to define segments that shall be maximized along with inputs on required reserves. Available optimizations are:
Range Optimization
Endurance Optimization
Radius of Action optimization
APP features a multitude of standard performance charts for aircraft point performance analysis. Furthermore a comparison feature for different results is readily available. Available Pre-defined point performance-analysis charts are highly customizable, they include:
SEP-Envelopes
G-Envelopes
Turn-Rate Charts (constant SEP) / Energy-Maneuverability Charts
Turn-Rate Charts (constant Altitude)
SEP vs. Altitude Charts
Point Performance Parameter Computation
Required Thrust and Drag Chart for Different Load-Factors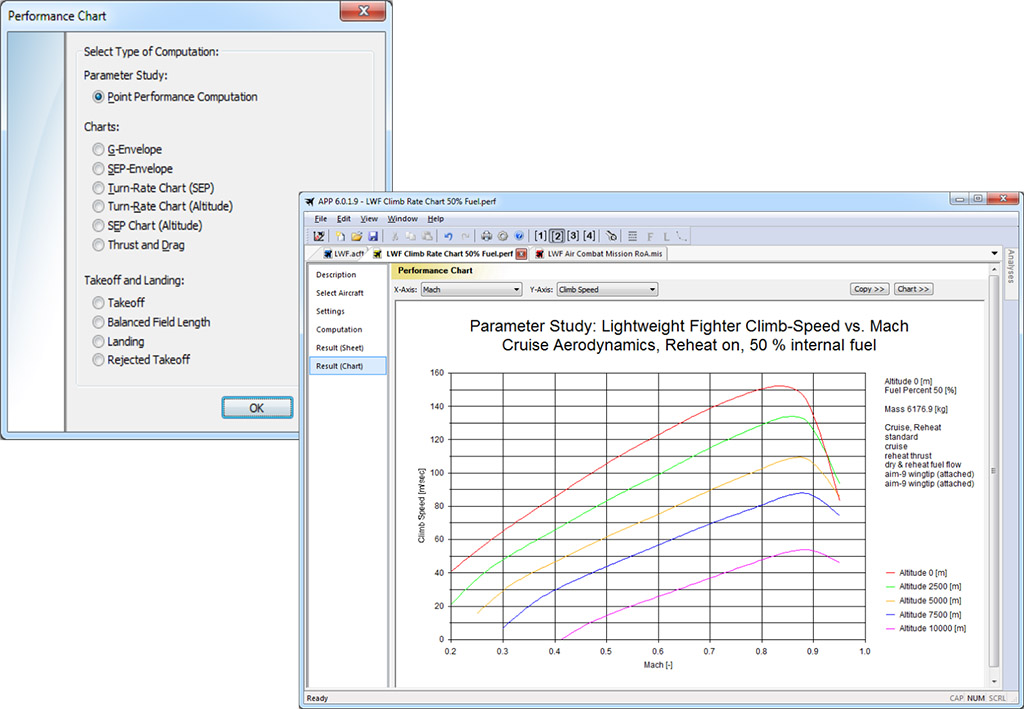 APP incorporates a unique 2.5-dimensional method to obtain takeoff- and landing- distances with respect to different certifications and environmental conditions:
Takeoff, Rejected Takeoff, Balanced Field Length, Landing
Calculations respect military and civil airworthiness regulations: MIL-STD-3013, FAR Part 23 & 25, EASA CS 23 & 25
All Engines Operative (AEO) and One Engine Inoperative (OEI) calculations
Respecting runway dimensions as: Runway Length, Runway Altitude, Runway Slope
Different runway conditions are available: Dry, Wet, Snow, Ice
Calculations possible with or without afterburner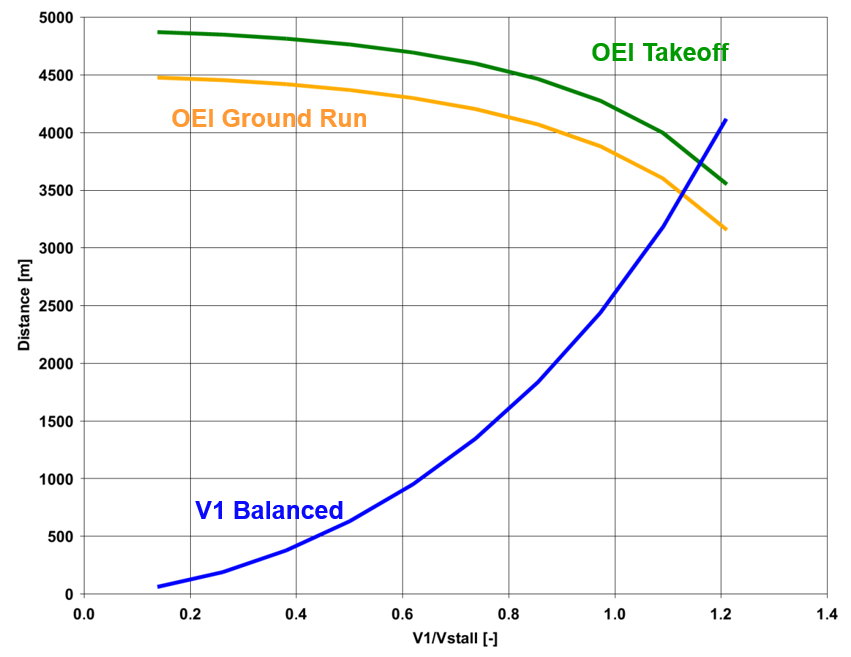 Mulțumim pentru sprijinul și încrederea acordate.